READING PASSAGE 1
You should spend about 20 minutes on Questions 1-13 which are based on Reading Passage 1 below.
How to Spot a Liar
However much we may abhor it, deception comes naturally to all living things. Birds do it by feigning injury to lead hungry predators away from nesting young. Spider crabs do it by disguise: adorning themselves with strips of kelp and other debris, they pretend to be something they are not – and so escape their enemies. Nature amply rewards successful deceivers by allowing them to survive long enough to mate and reproduce. So it may come as no surprise to learn that human beings- who, according to psychologist Gerald Johnson of the University of South California, or lied to about 200 times a day, roughly one untruth every 5 minutes- often deceive for exactly the same reasons: to save their own skins or to get something they can't get by other means.
But knowing how to catch deceit can be just as important a survival skill as knowing how to tell a lie and get away with it. A person able to spot falsehood quickly is unlikely to be swindled by an unscrupulous business associate or hoodwinked by a devious spouse. Luckily, nature provides more than enough clues to trap dissemblers in their own tangled webs- if you know where to look. By closely observing facial expressions, body language and tone of voice, practically anyone can recognise the tell-tale signs of lying. Researchers are even programming computers – like those used on Lie Detector -to get at the truth by analysing the same physical cues available to the naked eye and ear. "With the proper training, many people can learn to reliably detect lies," says Paul Ekman, professor of psychology at the University of California, San Francisco, who has spent the past 15 years studying the secret art of deception.
In order to know what kind of Lies work best, successful liars need to accurately assess other people's emotional states. Ackman's research shows that this same emotional intelligence is essential for good lie detectors, too. The emotional state to watch out for is stress, the conflict most liars feel between the truth and what they actually say and do.
Even high-tech lie detectors don't detect lies as such; they merely detect the physical cues of emotions, which may or may not correspond to what the person being tested is saying. Polygraphs, for instance, measure respiration, heart rate and skin conductivity, which tend to increase when people are nervous – as they usually are when lying. Nervous people typically perspire, and the salts contained in perspiration conducts electricity. That's why a sudden leap in skin conductivity indicates nervousness – about getting caught, perhaps -which makes, in turn, suggest that someone is being economical with the truth. On the other hand, it might also mean that the lights in the television Studio are too hot- which is one reason polygraph tests are inadmissible in court. "Good lie detectors don't rely on a single sign," says Ekman, "but interpret clusters of verbal and non-verbal clues that suggest someone might be lying."
Those clues are written all over the face. Because the musculature of the face is directly connected to the areas of the brain that processes emotion, the countenance can be a window to the soul. Neurological studies even suggest that genuine emotions travel different pathways through the brain than insincere ones. If a patient paralyzed by stroke on one side of the face, for example, is asked to smile deliberately, only the mobile side of the mouth is raised. But tell that same person a funny joke, and the patient breaks into a full and spontaneous smile. Very few people -most notably, actors and politicians- are able to consciously control all of their facial expressions. Lies can often be caught when the liar's true feelings briefly leak through the mask of deception. We don't think before we feel, Ekman says. "Expressions tend to show up on the face before we're even conscious of experiencing an emotion."
One of the most difficult facial expressions to fake- or conceal, if it's genuinely felt – is sadness. When someone is truly sad, the forehead wrinkles with grief and the inner corners of the eyebrows are pulled up. Fewer than 15% of the people Ekman tested were able to produce this eyebrow movement voluntarily. By contrast, the lowering of the eyebrows associated with an angry scowl can be replicated at will but almost everybody. "If someone claims they are sad and the inner corners of their eyebrows don't go up, Ekman says, the sadness is probably false."
The smile, on the other hand, is one of the easiest facial expressions to counterfeit. It takes just two muscles -the zygomaticus major muscles that extend from the cheekbones to the corners of the lips – to produce a grin. But there's a catch. A genuine smile affects not only the corners of the lips but also the orbicularis oculi, the muscle around the eye that produces the distinctive "crow's feet" associated with people who laugh a lot. A counterfeit grin can be unmasked if the corners of the lips go up, the eyes crinkle, but the inner corners of the eyebrows are not lowered, a movement controlled by the orbicularis oculi that is difficult to fake. The absence of lowered eyebrows is one reason why the smile looks so strained and stiff.
Questions 1-5
Do the following statements agree with the information given in Reading Passage 1?
In boxes 1-5 on your answer sheet, write
YES                  if the statement agrees with the views of the writer
NO                   if the statement contradicts the views of the writer
NOT GIVEN    if it is impossible to say what the writer thinks about this
1   All living animals can lie.
2   Some people tell lies for self-preservation.
3   Scientists have used computers to analyze which part of the brain is responsible for telling lies.
4   Lying as a survival skill is more important than detecting a lie.
5   To be a good liar, one has to understand other people's emotions.
Questions 6-9
Choose the correct letter A, B, C or D.
Write your answers in boxes 6-9 on your answer sheet.
6   How does the lie detector work?
A   It detects whether one's emotional state is stable.
B   It detects one's brain activity level.
C   It detects body behavior during one's verbal response.
D   It analyses one's verbal response word by word.
7   Lie detectors can't be used as evidence in a court of law because
A   Lights often cause lie detectors to malfunction.
B   They are based on too many verbal and non-verbal clues.
C   Polygraph tests are often inaccurate.
D   There may be many causes of certain body behavior.
8   Why does the author mention the paralyzed patients?
A   To demonstrate how a paralyzed patient smiles
B   To show the relation between true emotions and body behavior
C   To examine how they were paralyzed
D   To show the importance of happiness from recovery
9   The author uses politicians to exemplify that they can
A   Have emotions.
B   Imitate actors.
C   Detect other people's lives.
D   Mask their true feelings.
Questions 10-13
Classify the following facial traits as referring to
A   sadness
B   anger
C   happiness
Write the correct letter A, B or C in boxes 10-13 on your answer sheet.
10   Inner corners of eyebrows raised
11   The whole eyebrows lowered
12   Lines formed around
13   Lines form above eyebrows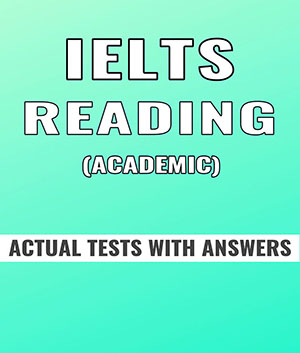 READING PASSAGE 2
You should spend about 20 minutes on Questions 14-26 which are based on Reading Passage 2 below. 
A New Ice Age
William Curry is a serious, sober climate scientist, not an art critic. But he has spent a lot of time perusing Emanuel Gottlieb Leutze's famous painting "George Washington Crossing the Delaware", which depicts a boatload of colonial Ameri​can soldiers making their way to attack English and Hessian troops the day after Christmas in 1776. "Most people think these other guys in the boat are rowing, but they are actually pushing the ice away," says Curry, tapping his finger on a reproduction of the painting. Sure enough, the lead oarsman is bashing the frozen river with his boot. "I grew up in Philadelphia. The place in this painting is 30 minutes away by car. I can tell you, this kind of thing just doesn't happen anymore."
But it may again soon. And ice-choked scenes, similar to those immortalised by the 16th century Flemish painter Pieter Brueghel the Elder, may also return to Europe. His works, including the 1565 masterpiece "Hunters in the Snow", make the now-temperate European landscapes look more like Lapland. Such frigid settings were commonplace during a period dating roughly from 1300 to 1850 because much of North America and Europe was in the throes of a little ice age. And now there is mounting evidence that the chill could return. A growing number of scientists believe conditions are ripe for another prolonged cooldown, or small ice age. While no one is predicting a brutal ice sheet like the one that covered the Northern Hemisphere with glaciers about 12,000 years ago, the next cooling trend could drop average temperatures 5 degrees Fahrenheit over much of the United States and 10 degrees in the Northeast, northern Europe, and northern Asia.
"It could happen in 10 years," says Terrence Joyce, who chairs the Woods Hole Physical Oceanography Department. "Once it does, it can take hundreds of years to reverse." And he is alarmed that Americans have yet to take the threat seriously.
A drop of 5 to 10 degrees entails much more than simply bumping up the thermostat and carrying on. Both economically and ecologically, such quick, persistent chilling could have devastating consequences. A 2002 report titled "Abrupt Climate Change: Inevitable Surprises", produced by the National Academy of Sciences, pegged the cost from agricultural losses alone at $100 billion to $250 billion while also predicting that damage to ecologies could be vast and incalculable. A grim sampler: disappearing forests, increased housing expenses, dwindling fresh water, lower crop yields, and accelerated species extinctions.
The reason for such huge effects is simple. A quick climate change wreaks far more disruption than a slow one. People, animals, plants, and the economies that depend on them are like rivers; says the report: "For example, high water in a river will pose few problems until the water runs over the bank, after which levees can be breached and massive flooding can occur. Many biological processes undergo shifts at particular thresholds of temperature and precipitation."
Political changes since the last ice age could make survival far more difficult for the world's poor. During previous cooling periods, whole tribes simply picked up and moved south, but that option doesn't work in the modern, tense world of closed borders. "To the extent that abrupt climate change may cause rapid and extensive changes of fortune for those who live off the land, the inability to migrate may remove one of the major safety nets for distressed people," says the report.
But first things first. Isn't the earth actually warming? Indeed it is, says Joyce. 'In his cluttered office, full of soft light from the foggy Cape Cod morning, he explains how such warming could actually be the surprising culprit of the next mini-ice age. The paradox is a result of the appearance over the past 30 years in the North Atlantic of huge rivers of fresh water – the equivalent of a 10-foot-thick layer – mixed into the salty sea. No one is certain where the fresh torrents are coming from, but a prime suspect is melting Arctic ice, caused by a build-up of carbon dioxide in the atmosphere that traps solar energy.
The freshwater trend is major news in ocean-science circles. Bob Dickson, a British oceanographer who sounded an alarm at a February conference in Honolulu, has termed the drop in salinity and temperature in the Labrador Sea – a body of water between northeastern Canada and Greenland that adjoins the Atlantic – "arguably the largest full-depth changes observed in the modern instrumental oceanographic record".
The trend could cause a little ice age by subverting the northern penetration of Gulf Stream waters. Normally, the Gulf Stream, laden with heat soaked up in the tropics, meanders up the east coasts of the United States and Canada. As it flows northward, the stream surrenders heat to the air. Because the prevailing North Atlantic winds blow eastward, a lot of the heat wafts to Europe. That's why many scientists believe winter temperatures on the Continent are as much as 36 degrees Fahrenheit warmer than those in North America at the same latitude. Frigid Boston, for example, lies at almost precisely the same latitude as balmy Rome. And some scientists say the heat also warms Americans and Canadians. "It's a real mistake to think of this solely as a European phenomenon," says Joyce.
Having given up its heat to the air, the now-cooler water becomes denser and sinks into the North Atlantic by a mile or more in a process oceanographers call thermohaline circulation. This massive column of cascading cold is the main engine powering a deep-water current called the Great Ocean Conveyor that snakes through all the world's oceans. But as the North Atlantic fills with fresh water, it grows less dense, making the waters carried northward by the Gulf Stream less able to sink. The new mass of relatively fresh water sits on top of the ocean like a big thermal blanket, threatening the thermohaline circulation. That in turn could make the Gulf Stream slow or veer southward. At some point, the whole system could simply shut down, and do so quickly. "There is increasing evidence that we are getting closer to a transition point, from which we can jump to a new state."
Questions 14-17
Choose the correct letter A, B, C or D.
Write your answers in boxes 14-17 on your answer sheet.
14   The writer uses paintings in the first paragraph to illustrate
A   possible future climate change.
B   climate change of the last two centuries.
C   the river doesn't freeze in winter anymore.
D   how George Washington led his troops across the river.
15   Which of the following do scientists believe to be possible?
A   The temperature may drop over much of the Northern Hemisphere.
B   It will be colder than 12,000 years ago.
C   The entire Northern Hemisphere will be covered in ice.
D   Europe will look more like Lapland.
16   Why is it difficult for the poor to survive the next ice age?
A   People don't live in tribes anymore.
B   Politics are changing too fast today.
C   Abrupt climate change causes people to live off their land.
D   Migration has become impossible because of closed borders.
17   Why is continental Europe much warmer than North America in winter?
A   Wind blows most of the heat of tropical currents to Europe.
B   Europe and North America are at different latitudes.
C   The Gulf Stream has stopped yielding heat to the air.
D   The Gulf Stream moves north along the east coast of North America.
Questions 18-22
Look at the following statements (Questions 18-22) and the list of people in the box below.
Match each statement with the correct person A-D.
Write the appropriate letter A-D in boxes 18-22 on your answer sheet.
NB   You may use any letter more than once.
18   Most Americans are not prepared for the next ice age.
19   The result of abrupt climate change is catastrophic.
20   The world is not as cold as it used to be.
21   Global warming is closely connected to the ice age.
22   Alerted people to the change of ocean water in a conference
List of People
A   William Curry
B   Terrence Joyce
C   Bob Dickson
D   National Academy of Sciences
Questions 23-26
Complete the flow chart below.
Choose NO MORE THAN THREE WORDS from the passage for each answer.
Write your answers in boxes 23-26 on your answer sheet.
| | | |
| --- | --- | --- |
| Tropical warm water | ← | Less 23 _______ |
| ↓ |   |   |
| Water becomes 24 _______ and sinks | ← | Thermohaline circulation |
| ↓ |   |   |
| Deep ocean current called 25 _______ | ← | Increase in 26 _______ |
| ↓ |   |   |
| Less dense, hard to sink | ← | Stays on top |
| ↓ |   |   |
| Gulf Stream slows or shuts down |   |   |
You should spend about 20 minutes on Questions 27-40 which are based on Reading Passage 3 below.
Communicating Styles and Conflict
Knowing your communication style and having a mix of styles on your team can provide a positive force for resolving conflict.
Section A
As far back as Hippocrates' time (460-370 BC), people have tried to understand other people by characterizing them according to personality type or temperament. Hippocrates believed there were four different body fluids that influenced four basic types of temperament. His work was further developed 500 years later by Galen. These days there are a number of self-assessment tools that relate to the basic descriptions developed by Galen, although we no longer believe the source to be the types of body fluid that dominate our systems.
Section B
The values in self-assessments that help determine personality style. Learning styles, communication styles, conflict-handling styles, or other aspects of individuals is that they help depersonalize conflict in interpersonal relationships.
The depersonalization occurs when you realize that others aren't trying to be difficult, but they need different or more information than you do. They're not intending to be rude: they are so focused on the task they forget about greeting people. They would like to work faster but not at the risk of damaging the relationships needed to get the job done. They understand there is a job to do. But it can only be done right with the appropriate information, which takes time to collect.
When used appropriately, understanding communication styles can help resolve conflict on teams. Very rarely are conflicts true personality issues. Usually they are issues of style, information needs, or focus.
Section C
Hippocrates and later Galen determined there were four basic temperaments: sanguine, phlegmatic, melancholic and choleric. These descriptions were developed centuries ago and are still somewhat apt, although you could update the wording. In today's world, they translate into the four fairly common communication styles described below:
Section D
The sanguine person would be the expressive or spirited style of communication. These people speak in pictures. They invest a lot of emotion and energy in their communication and often speak quickly. Putting their whole body into it. They are easily sidetracked onto a story that may or may not illustrate the point they are trying to make. Because of their enthusiasm, they are great team motivators. They are concerned about people and relationships. Their high levels of energy can come on strong at times and their focus is usually on the bigger picture, which means they sometimes miss the details or the proper order of things. These people find conflict or differences of opinion invigorating and love to engage in a spirited discussion. They love change and are constantly looking for new and exciting adventures.
Section E
The phlegmatic person – cool and persevering – translates into the technical or systematic communication style. This style of communication is focused on facts and technical details. Phlegmatic people have an orderly methodical way of approaching tasks, and their focus is very much on the task, not on the people, emotions, or concerns that the task may evoke. The focus is also more on the details necessary to accomplish a task. Sometimes the details overwhelm the big picture and focus needs to be brought back to the context of the task. People with this style think the facts should speak for themselves, and they are not as comfortable with conflict. They need time to adapt to change and need to understand both the logic of it and the steps involved.
Section F
Tile melancholic person who is soft-hearted and oriented toward doing things for others translates into the considerate or sympathetic communication style. A person with this communication style is focused on people and relationships. They are good listeners and do things for other people – sometimes to the detriment of getting things done for themselves. They want to solicit everyone's opinion and make sure everyone is comfortable with whatever is required to get the job done. At times this focus on others can distract from the task at hand. Because they are so concerned with the needs of others and smoothing over issues, they do not like conflict. They believe that change threatens the status quo and tends to make people feel uneasy, so people with this communication style, like phlegmatic people need time to consider the changes in order to adapt to them.
Section G
The choleric temperament translates into the bold or direct style of communication. People with this style are brief in their communication – the fewer words the better. They are big picture thinkers and love to be involved in many things at once. They are focused on tasks and outcomes and often forget that the people involved in carrying out the tasks have needs. They don't do detail work easily and as a result can often underestimate how much time it takes to achieve the task. Because they are so direct, they often seem forceful and can be very intimidating to others. They usually would welcome someone challenging them. But most other styles are afraid to do so. They also thrive on change, the more the better.
Section H
A well-functioning team should have all of these communication styles for true effectiveness. All teams need to focus on the task, and they need to take care of relationships in order to achieve those tasks. They need the big picture perspective or the context of their work, and they need the details to be identified and taken care of for success.
We all have aspects of each style within us. Some of us can easily move from one style to another and adapt our style to the needs of the situation at hand-whether the focus is on tasks or relationships. For others, a dominant style is very evident, and it is more challenging to see the situation from the perspective of another style.
The work environment can influence communication styles either by the type of work that is required or by the predominance of one style reflected in that environment. Some people use one style at work and another at home.
The good news about communication styles is that we have the ability to develop flexibility in our styles. The greater the flexibility we have, the more skilled we usually are at handling possible and actual conflicts. Usually it has to be relevant to us to do so, either because we think it is important or because there are incentives in our environment to encourage it. The key is that we have to want to become flexible with our communication style. As Henry Ford said, "Whether you think you can or you can't, you're right!"
Questions 27-34
Reading Passage 3 has eight sections A-H.
Choose the correct heading for each section from the list of headings below.
Write the correct number i-x in boxes 27-34 on your answer sheet.
List of Headings
i      Summarising personality types
ii     Combined styles for workplace
iii    Physical explanation
iv    A lively person who encourages
v     Demanding and unsympathetic personality
vi    Lazy and careless personality
vii   The benefits of understanding communication styles
viii Cautious and caring
ix    Factual and analytical personality
x     Self-assessment determines one's temperament
27   Section A
28   Section B
29   Section C
30   Section D
31   Section E
32   Section F
33   Section G
34   Section H
Questions 35-39
Do the following statements agree with the information given in Reading Passage 3?
In boxes 35-39 on your answer sheet, write
TRUE               if the statement agrees with the information
FALSE              if the statement contradicts the information
NOT GIVEN    if there is no information on this
35   It is believed that sanguine people dislike variety.
36   Melancholic and phlegmatic people have similar characteristics.
37   Managers often select their best employees according to personality types.
38   It is possible to change one's personality type.
39   Workplace environment can affect which communication style is most effective.
Question 40
Choose the correct letter A, B, C or D.
Write your answers in box 40 on your answer sheet.
40   The writer believes using self-assessment tools can
A   help to develop one's personality.
B   help to understand colleagues' behaviour.
C   improve one's relationship with the employer.
D   directly resolve conflicts.
Passage 1
1 YES
2 YES
3 NOT GIVEN
4 NO
5 YES
6 C
7 D
8 B
9 D
10 A
11 B
12 C
13 A
Passage 2
14 B
15 A
16 D
17 A
18 B
19 D
20 A
21 B
22 C
23 heat
24 denser
25 Great Ocean Conveyor
26 fresh water
Passage 3
27 iii
28 vii
29 i
30 iv
31 ix
32 viii
33 v
34 ii
35 FALSE
36 TRUE
37 NOT GIVEN
38 TRUE
39 TRUE
40 B